The Truth About Mold and How We Can Help
Every home has some mold. Becuase mold is prevalent outdoors, it will be present to some degree inside the home.  And while beneficial to the environment, mold growing indoors can be harmful.
Security Home Inspections is the company that homebuyers, homeowners, and real estate agents have trusted since 1984 with their essential assessment needs. Contact us today at (800) 878-1744 or (317) 848-1744 to schedule an appointment with a licensed, professional home inspector.
Anywhere there is moisture and proper nutrients, mold will flourish. Basement, crawl spaces, attics, bathrooms, and kitchens are just a few of mold's ideal growing locations. And just because you can't see it doesn't mean it's not there. Mold can thrive behind wallpaper, under carpeting, and on ductwork or pipes.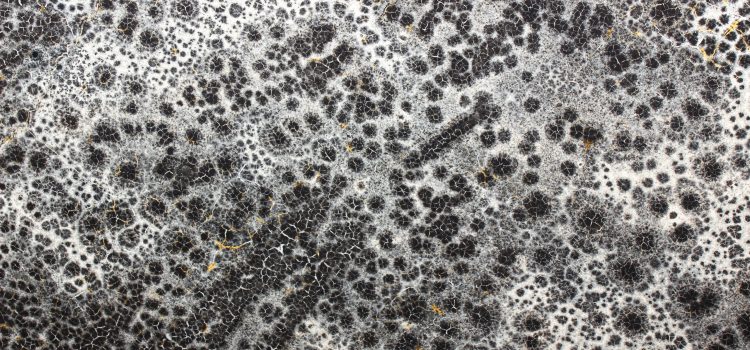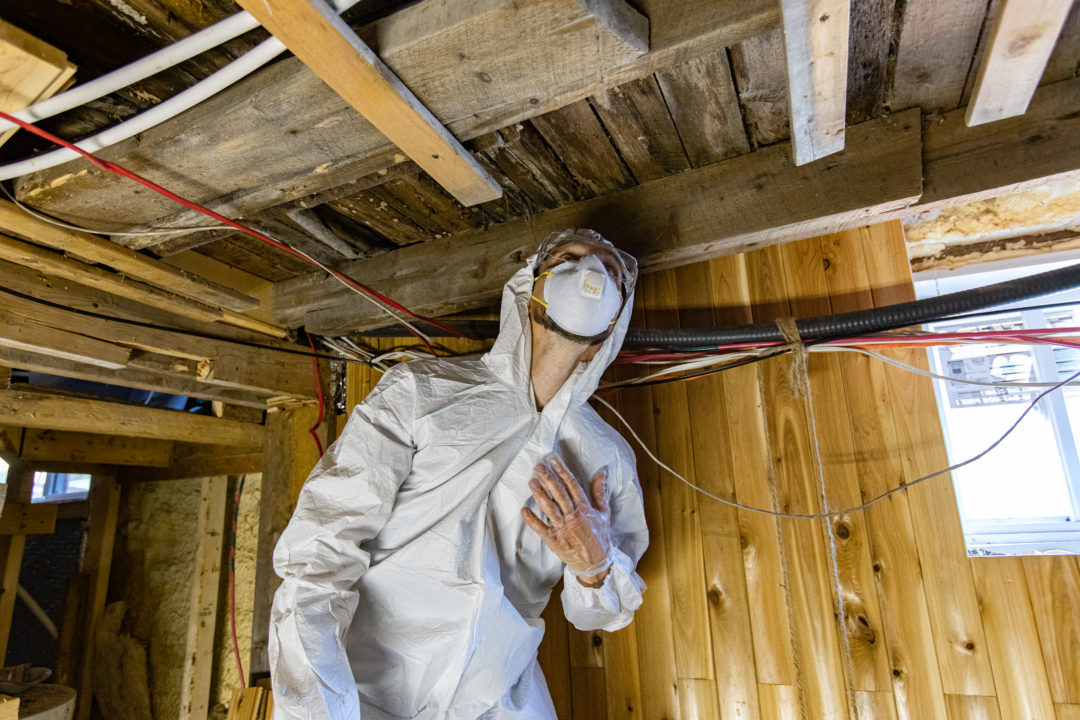 A mold inspection is the only way to find out if mold is a problem in your home. Our inspectors will use their knowledge and expertise to educate you on the probability of mold in your home and offer suggestions for what to do if a problem arises.
Moisture meters are used to help identify hidden sources of mold growth. Infrared services may also be ordered to determine sources of water intrusion. If necessary, swab, tape or air samples may also be taken. Samples are then sent to the lab for analysis.
A detailed written report is available by email next day and includes digital pictures.
Mold levels can be controlled, and managing water and moisture indoors can prevent mold growth. If mold already exists, it can be removed, even in high levels. The following steps should be taken to control mold levels in your home:
Ready to schedule your mold inspection?
Our Additional Home Inspection Options
Security Home Inspections believes that our customers should have every bit of information necessary to make a wise, informed decision. Every home is unique and every customer is different. So, we offer many additional services (including some that most competitors don't offer) to bring peace of mind when it comes to the home you're considering. To ensure that you are fully aware of your current or prospective property's condition, we provide the following additional home inspection services:
Certified Wood Destroying Pest Inspections: All of our Indianapolis home inspectors are licensed to perform WDI (Wood Destroying Insect) inspections. These typically include termites, carpenter ants, carpenter bees, and powder post beetles.
Radon Testing: Indiana ranks in the top ten states for the number of homes with elevated levels of radon gas. All of our home inspectors are state certified to test for radon gas. We are also an approved radon lab. The EPA recommends all homes be tested for radon and then remediated if results are 4.0 PC/L or above.
Mold Inspections: When you order mold inspection services from Security Home Inspections, we offer a visual inspection of the property for mold and its ideal growing conditions. Moisture testing is performed around all windows, doors, and toilets, and air testing is performed on each level of the home along with a sample from outdoors to create a baseline. Our mold testing services provide a comprehensive approach that is designed to give you peace of mind.
Well and Septic Tank Inspections: Well and septic systems have unique components and are not covered by most home inspections. We offer these inspections and highly recommend they be included if the home you are buying has either. The septic system inspection includes a dye test.
Water Testing: Water testing is typically performed if the water is supplied by a well. While there are many types of tests, the most common are Ecoli/Total Fecal, Lead, and Nitrates/Nitrites. If you are financing a home through HUD (VA and FHA), a water test may be required. If not, it is still highly recommended.
Well Chlorination: It is not uncommon for bacteria to be present in water samples from wells, especially if the home has been vacant. Typically the solution is to "chlorinate" the well. The process involves putting chlorine or bromine in the well and not using the water for 24 hours. This works 99% of the time, but some wells need treatment systems installed that treat the water on a constant basis.
Pools and Spa Inspections: Security Home Inspections offers pool and spa inspections. The pool and/or spa must be "open" to inspect them. Follow along with the pool inspector and pick up some valuable some tips if this will be your first experience.
Irrigation System Inspections: Irrigation systems can make your yard look great if they are working properly. A sprinkler head that delivers water against the house or waters the road can be harmful and/or wasteful. Since systems must be winterized during cold months, this service is only available when the system is active.
Winterization and De-Winterization Services: Homes that are vacant during winter can have frozen pipes within 24 hours of a furnace failure. Our winterization services remove the water from the pipes and protect the drain lines with anti-freeze. We guarantee your home from frozen and split pipes and the damage that can result. This guarantee is valid as long as we de-winterize.
Roofing Inspections: In addition to a standard inspection, a roof inspection can be performed to better discern if sections of a roof have been damaged by water, before the entire roof is compromised.
New Construction: Building a new home in Indianapolis or a surrounding community? Our three-phase new construction inspection can ensure that the home is being built safely and correctly.
Sewer Scope: Because the vast majority of sewer systems are located underground, they can be overlooked during a home inspection. However, sewer line repairs could end up costing thousands, if not tens of thousands to repair. Many inspectors don't have the specialized knowledge or equipment to do a proper sewer line inspection, but we do.
At Security Home Inspections, our licensed home inspectors are happy to assist you in every aspect of the home inspection process — from the essential electrical and plumbing assessments to any extra services like radon testing as well as
mold testing
and inspection. We understand the importance of having all the necessary 
resources
 to make a confident decision. 
Contact us today
 at 
(800) 878-1744
 or 
(317) 848-1744
 for more information about us, or read our 
customer reviews
. For 
commercial property inspections
 in Indianapolis, 
Lafayette, IN
, and beyond, see Parthenon Commercial Corp.